Service
Our service is unprecedented and our quality is unparalleled.
Growth
We believe that our business grows by helping your business grow.
Competitive Edge
Meeting clients' needs without sacrificing quality or the bottom line.
Ken Klank -Vice President Sales
Ken's belief is simple: "Our business grows because we help your business grow." Ken believes that relationships drive the success of any business, from each employee to every one of its clients. Working collaboratively with each client to create efficient business practices and valuable business relationships—this has been a guiding principle from the beginning.
It's an approach that's resulted in an overall balanced solution, ultimately helping clients work with less stress, earn more, and enjoy richer lives.
Prior to Citywide Title Corporation, Ken was the owner of an independent business consultancy for ten years. His clients have ranged from small business owners with 1-10 employees to large corporations of 25-1,000 employees.
Ken is married with five grown children. Ken enjoys fishing, cooking, and attending sporting events and festivals throughout the Chicagoland area.
Walt Carney - Vice President Sales
A graduate of Eastern Illinois University, Walt began work with Citywide in 2000. He has since acquired membership within a variety of other communities, including: Lake County Bar Association, Mainstreet Organization of Realtors, Chicago Association of Realtors, Dog Rescue Groups, Real Estate to the Rescue, Players for Pits, West Suburban Humane Society, Houndsong, Fetching Tails, and USTA.
An avid tennis player and dedicated professional, Walt fits right in at Citywide Title. The team is committed to delivering a quality experience to real estate attorneys, real estate brokers, and mortgage loan officers like few others in the industry and the premium the Citywide team places on providing a seamless process has appealed to Walt from the beginning of his tenure there.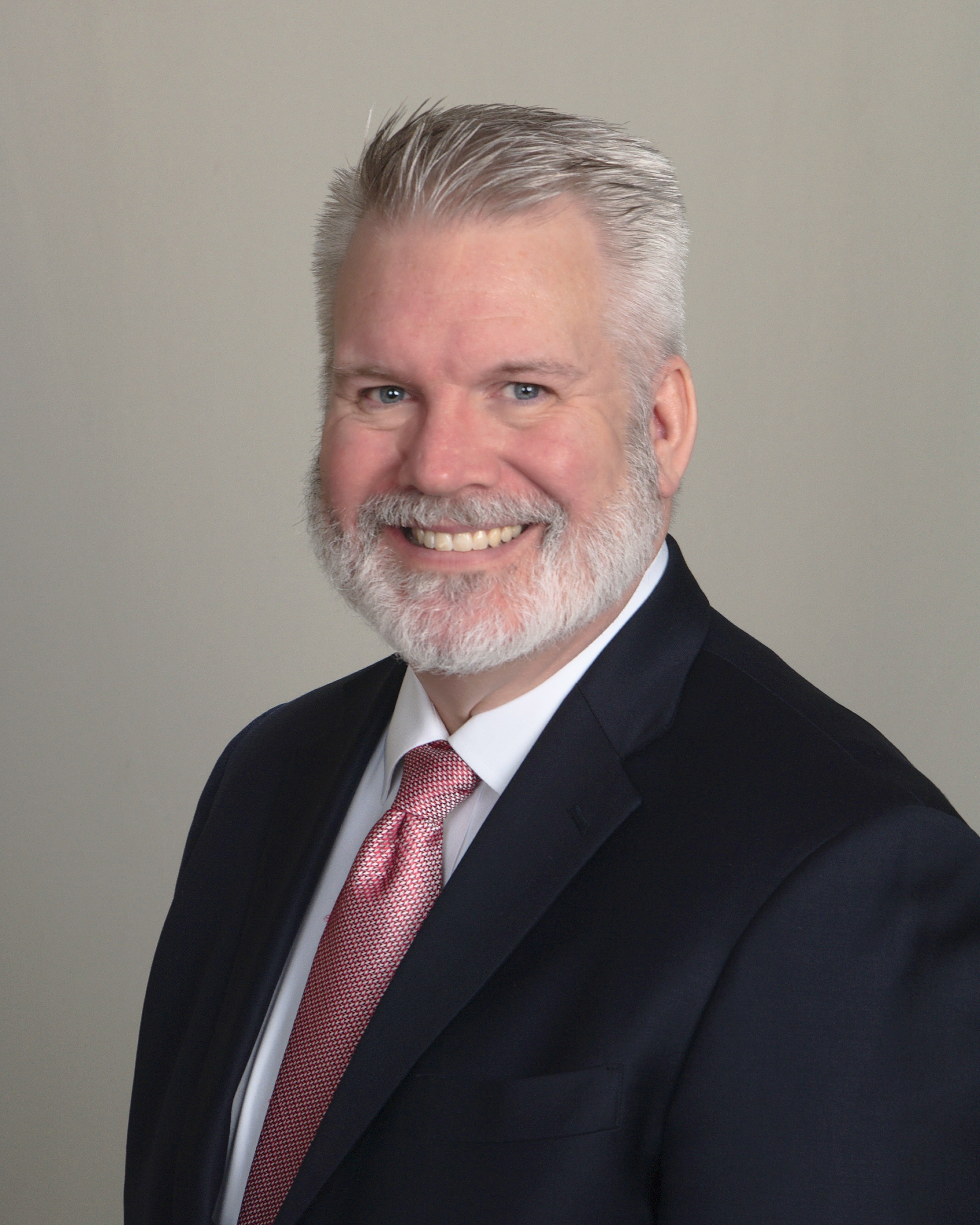 Scott Burgess - Vice President Sales
As part of the management team at Citywide Title, Scott is a leader of the sponsorship program, working in association with realtor agents and attorneys. He has been in the industry for the better part of three decades, serving in a variety of capacities, most notably in the roles of mortgage broker, wholesale loans agent, and partner for a mortgage bank in Chicagoland. An advocate for collaboration, he has helped partner with numerous organizations throughout Chicagoland in an effort to bring attorneys and realtors together. Currently a member with CAR, MORE, North Shore Barrington, and HOME DuPage, among others, he has helped Citywide become a recognized leader in the industry. In addition to servicing his own clientele on a daily basis, Scott is currently responsible for implementing new programs at Citywide, many of which he's had the pleasure of helping to develop over the last several years.
Scott grew up in Glen Ellyn, attending public school and advancing on to the University of Iowa where  he obtained a degree in Psychology. He currently lives in DuPage County with his 10-year-old daughter, Sofia.
[email protected] | (630) 849-7952
Patrick Healy -Vice President Sales
Patrick joined the Citywide team in May of 2010. A graduate of Fenwick High School in Oak Park and then Augustana College in Rock Island, Patrick earned a degree in business management. After first acquiring experience with Wells Fargo and AFLAC respectively, Citywide proved to be an excellent natural fit.
Patrick loves the local market of Chicago. As far as he's concerned, there's no place quite like it: not only is it a great city to call home, it's a pleasure to work in such a vibrant environment where you can count on learning something new, not to mention all the new restaurants and many opportunities for staying physically active!
Patrick is an active member on the professional development committee for the Chicago Association of Realtors. When he's not working toward delivering quality experiences, he enjoys volunteering as a grade school and high school wrestling coach at Fenwick High School.
Rob Foley - Sales Manager
As an avid Bears fan, Rob is ideally matched to the work he does at Citywide Title. In fact, Rob is in good company all around because he's passionate about all Chicago teams and there are plenty within the broader Citywide circle (coworkers and partners alike, thankfully) who share that enthusiasm. After all, to get out and take in a Cubs game at Wrigley or a Bulls game at the United Center is to see the city in all its glory, devoid of its day-to-day professional facade. With a degree in finance from Eastern Illinois University in Charleston (home of Billy the Panther) Rob has never been too far from the Chicagoland area.
In the span of his six year tenure with Citywide, he's had the opportunity to form rapports with a wide range of people and in Chicago, the City of Neighborhoods, that's bound to be a good thing. It certainly has been in Rob's case!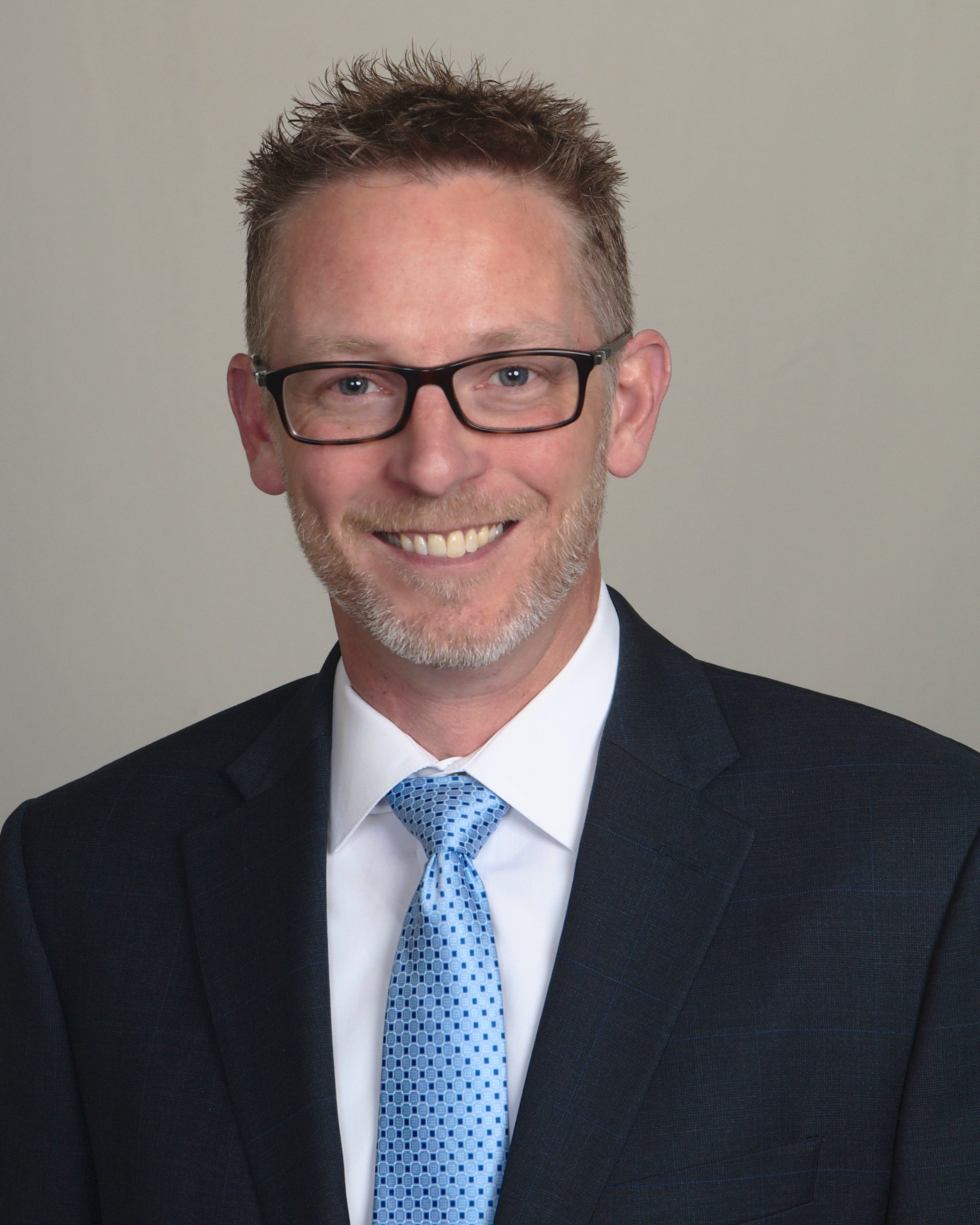 Chris Wilson - Agent Representative
With previous experience at Washington Mutual and J.P. Morgan Chase, Chris has always been in real estate in some capacity or another. His interest in property and real estate began at the University of Iowa and has since developed into a full-fledged passion. Among his other passions, Chris is quick to mention the Cubs and baseball at Wrigley, as well as golf and weekend boating in Starved Rock.    
He has nine productive years at Citywide to his credit and proudly serves on the Real Estate Association of Fox Valley.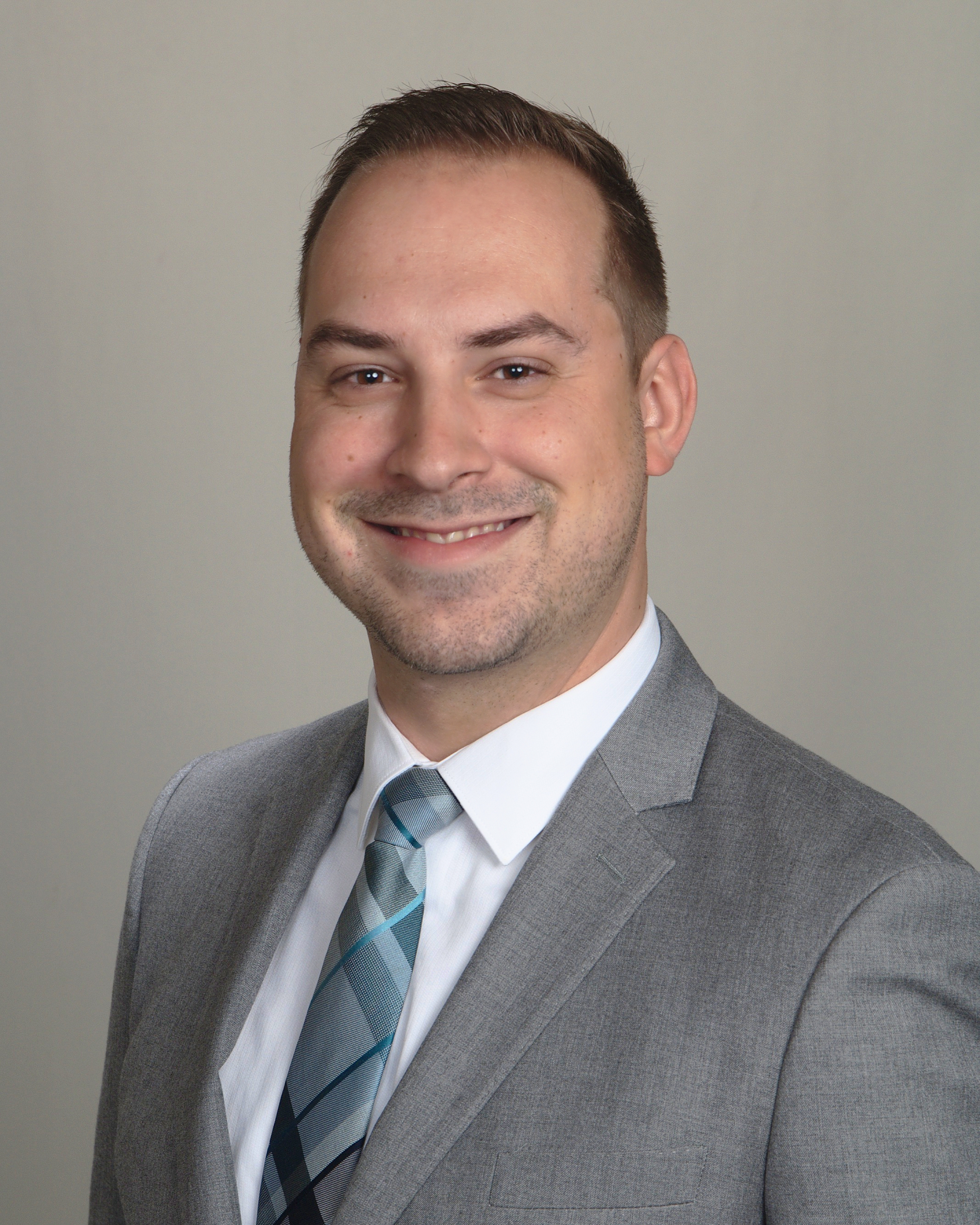 Adam Kosarewicz - Agent Representative
As a former ASE certified technician of the automotive industry, Adam came to Citywide with an array of professional experience. He's a Chicagoland area native who has an appreciation for the outdoors and city-life in equal parts. This combination makes him particularly well-matched for his current line of work.
With its diversity of culture and close proximity to wide-open country land, Chicago naturally occupies a special place in Adam's heart and at the end of the day, it's the only place he could ever really call home. As far as Adam's concerned, anything you could ever want is an hour away from the city and in many cases, much closer! Take, for example, one of Adam's favorite venues on earth—Soldier Field. A longtime Bears fan, he's in good company at Citywide Title.
Adam, whose favorite thing to do is go fishing and camping, would happily live outside if he could.
Matt Landry - Agent Representative
As a former owner of his own painting and drywall company, Matt has seen the real estate market from multiple perspectives, making for a full and rounded understanding of what constitutes a quality experience. Accounting for every role means taking consumer, broker, real estate attorney, and mortgage loan officer each into consideration. Matt's versatile and ranging experience has served him well throughout his five years at Citywide.
Matt is a proud member of NSBAR, North Shore-Barrington Association of REALTORS® and a resident of Glen Ellyn.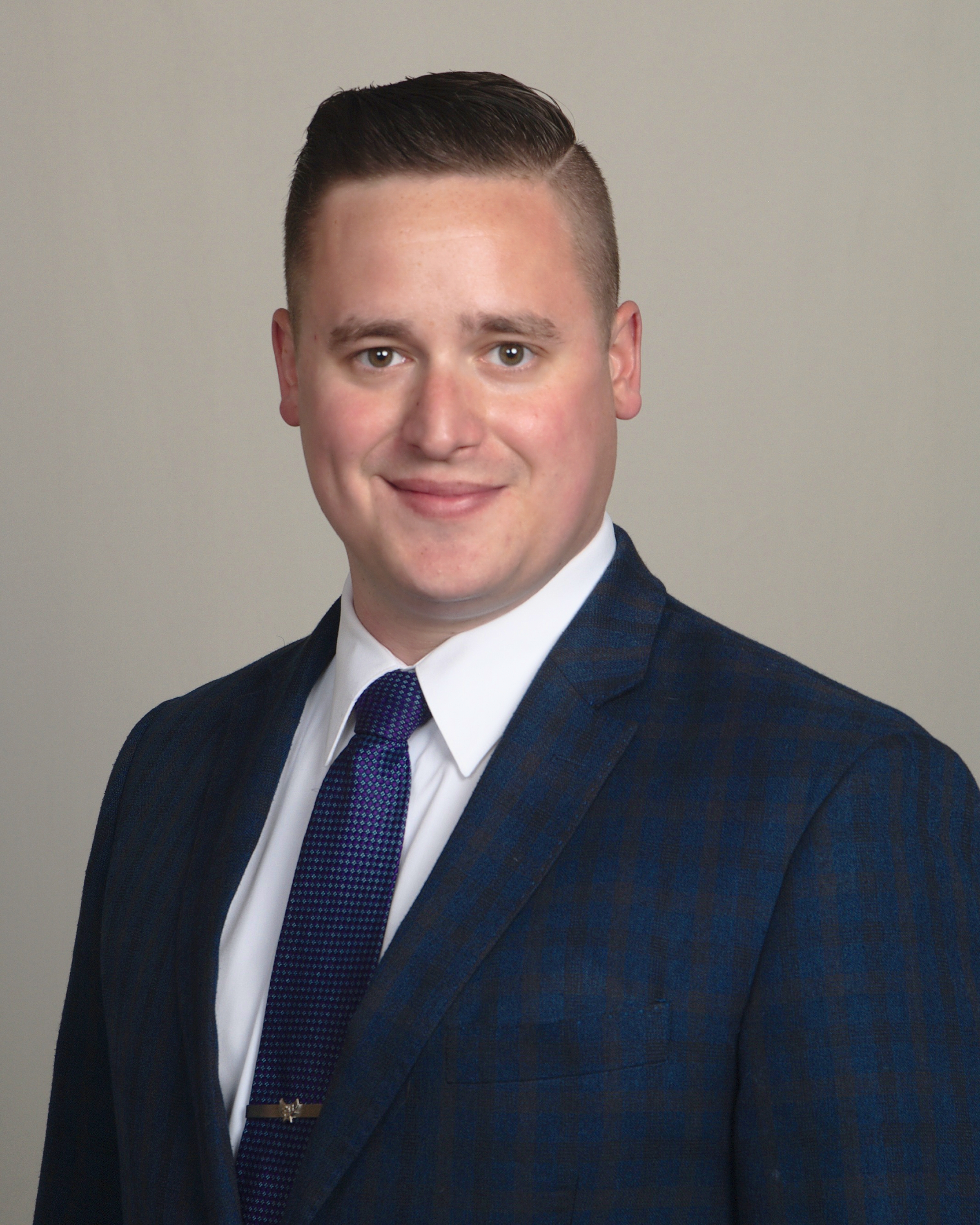 Mitch Dzierzbicki - Agent Representative
Mitch has been with Citywide Title since 2016. Prior to and during that, he served in the United States Air Force Reserves while he earned a degree in criminal justice. Citywide embraced Mitch's service right from the start and with good reason: the values and dedication he gained during his service provided a strong foundation to draw on when interacting with clients and referral partners. While his contract with the military ended mid-2018, he continues to serve his community and is actively involved in multiple not-for-profit veteran organizations. In fact, the veteran community and Citywide both played a part in introducing Mitch to the woman who would eventually become his wife.
Mitch gravitated toward Citywide Title, a local Chicago family owned company, because he has been around family owned and operated businesses his entire life. Watching his father tirelessly maintain professional relationships for over 30 years, Mitch learned a great deal about business, all of which is evident in his daily commitment to his own customers: the same drive, dedication, honesty, and resourcefulness that he first gained from his father, and then honed in the military, is with him today in his work at Citywide.
Mitch enjoys the outdoors, everything from fishing and working in the garage to sharpening his skills on the grill and smoker, and of course—spending time with his family!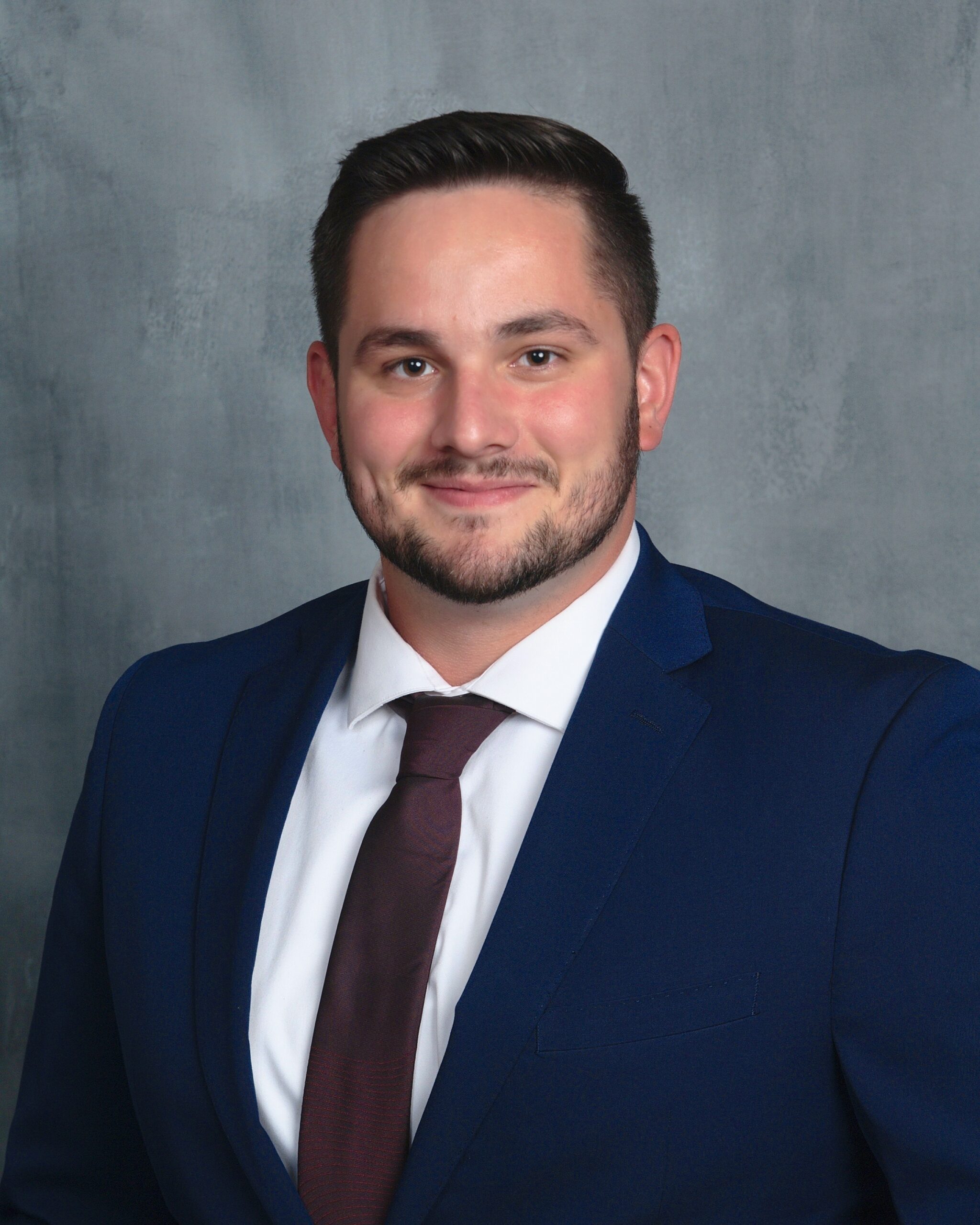 Tommy Bender - Agent Representative
"Honor, Duty, Respect. I live by these Army core values." In completing 8 years of service in the Army infantry, I specialized in jungle warfare and mechanized infantry tactics (25th Infantry Division, 2nd brigade, 1-27th infantry battalion, "wolfhounds!") Having grown up in a small town, I know what a hard day's work means. Growing up with very modest means has created a deep sense of longing to become successful. I pride myself on making friends and establishing lifelong relationships. To that end, I am hoping to make a big splash in the Chicago real estate market. If you cannot find me in the office or on sales calls helping clients, you can often find me enjoying a beer at a Bayern Munich Game or on the soccer pitch, tending goal.
Michael Scheffler - Agent Representative
Mike is the Harley-riding coach of a youth hockey team as well as an avid Blackhawks and Sox fan. With a BA in International Relations from Northern Illinois University, his experience interning for U.S. Senators and working within political campaigns after graduation went a long way toward preparing Mike for his present-day work at Citywide Title.
In his spare time, Mike keeps busy staying current in Chicago's vibrant restaurant scene, working on his cars, and hanging with his dog, Brodie.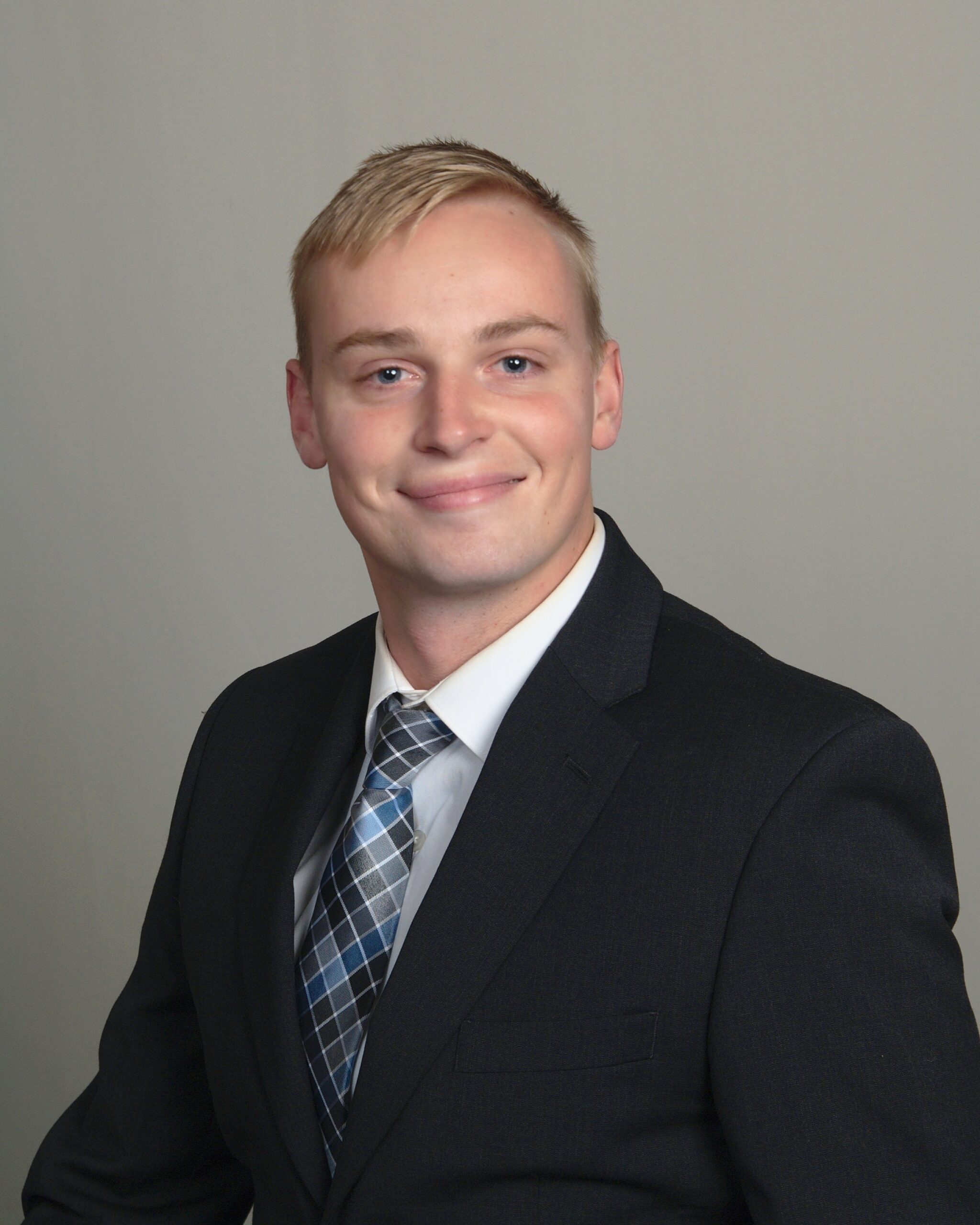 Alex Egan - Agent Representative
Alex is a Chicagoan who believes Citywide Title is one of the best companies to work for.
He says: "The family atmosphere and competitive spirit of the company reflects the same energy of Chicago itself!"
Hitting the streets and meeting new people is what Alex loves to do most.
An avid literature and history enthusiast, Alex enjoys the many museums and libraries the city has to offer.
When Alex is not meeting new Chicagoans or visiting the Harold Washington Library, he is walking his dog through the Lakeview neighborhood, finding new restaurants, and seeing what new is around the corner.
Sam Chau - Agent Representative
As a graduate of American Intercontinental University, Sam holds a degree in the field of project management. She has also worked in the automotive industry and hospitality arena (dual roles as AGM and Events Director) as well as an events coordinator and fundraising organizer in the corporate world.
Sam is a proud Membership Director for the veteran-centered program, Lift For The 22, serving to connect transitioning veterans to a 1-year gym membership. Additionally, she continues to volunteer at Greater Chicago Food Depository at Hines VA Hospital and Jesse Brown Medical Center. 
Sam loves being able to commute 50 mins on the express train throughout the Chicagoland community (without interruptions, thank you!) to catch up on podcasts, missed shows, or movies. She enjoys spending time with her family and her dogs, and she is also a camping, fishing, and automobile hobbyist. Say what you will on the subject, she still enjoys watching the most "boring" sports on TV—baseball or golf!  
C-PASS
Attorneys using the 
 system are simplifying the closing process like never before. You will be working with an elite settlement services team that can bring each file to a "clear to close" status quicker than ever before. You will be freeing up your time on every transaction! You can now focus on providing outstanding client representation, ultimately resulting in happier, better-served clients!
Citywide Title's 
 team helps to ensure that the many details that make up a successful real estate transaction are met in a timely manner. Please fill out this form to learn more about 
!
eyJpZCI6IjExIiwibGFiZWwiOiJjcGFzcyBxdWVzdGlvbiIsImFjdGl2ZSI6IjEiLCJvcmlnaW5hbF9pZCI6IjEiLCJ1bmlxdWVfaWQiOiJ3ZWZqMiIsInBhcmFtcyI6eyJlbmFibGVGb3JNZW1iZXJzaGlwIjoiMCIsInRwbCI6eyJ3aWR0aCI6IjUwIiwid2lkdGhfbWVhc3VyZSI6IiUiLCJiZ190eXBlXzAiOiJub25lIiwiYmdfaW1nXzAiOiIiLCJiZ19jb2xvcl8wIjoiIzgxZDc0MiIsImJnX3R5cGVfMSI6ImNvbG9yIiwiYmdfaW1nXzEiOiIiLCJiZ19jb2xvcl8xIjoiIzMzMzMzMyIsImJnX3R5cGVfMiI6ImNvbG9yIiwiYmdfaW1nXzIiOiIiLCJiZ19jb2xvcl8yIjoiI2UwOTkwMCIsImJnX3R5cGVfMyI6ImNvbG9yIiwiYmdfaW1nXzMiOiIiLCJiZ19jb2xvcl8zIjoiIzMzMzMzMyIsImZpZWxkX2Vycm9yX2ludmFsaWQiOiIiLCJmb3JtX3NlbnRfbXNnIjoiVGhhbmsgeW91IGZvciBjb250YWN0aW5nIHVzISIsImZvcm1fc2VudF9tc2dfY29sb3IiOiIjMDAwMDAwIiwiaGlkZV9vbl9zdWJtaXQiOiIxIiwicmVkaXJlY3Rfb25fc3VibWl0IjoiIiwidGVzdF9lbWFpbCI6ImluZm9AY2l0eXdpZGV0aXRsZS5jb20iLCJzYXZlX2NvbnRhY3RzIjoiMSIsImV4cF9kZWxpbSI6IjsiLCJmYl9jb252ZXJ0X2Jhc2UiOiIiLCJmaWVsZF93cmFwcGVyIjoiPGRpdiBbZmllbGRfc2hlbGxfY2xhc3Nlc10gW2ZpZWxkX3NoZWxsX3N0eWxlc10+W2ZpZWxkXTxcL2Rpdj4ifSwiZmllbGRzIjpbeyJic19jbGFzc19pZCI6IjEyIiwibmFtZSI6Im5hbWUiLCJsYWJlbCI6Ik5hbWUiLCJwbGFjZWhvbGRlciI6IiIsInZhbHVlIjoiIiwiaHRtbCI6InRleHQiLCJtYW5kYXRvcnkiOiIxIiwibWluX3NpemUiOiIiLCJtYXhfc2l6ZSI6IiIsImFkZF9jbGFzc2VzIjoiIiwiYWRkX3N0eWxlcyI6IiIsImFkZF9hdHRyIjoiIiwidm5fb25seV9udW1iZXIiOiIwIiwidm5fb25seV9sZXR0ZXJzIjoiMCIsInZuX3BhdHRlcm4iOiIwIn0seyJic19jbGFzc19pZCI6IjEyIiwibmFtZSI6IkF0dG9ybmV5LUZpcm0iLCJsYWJlbCI6IkF0dG9ybmV5IFwvIEZpcm0iLCJwbGFjZWhvbGRlciI6IiIsInZhbHVlIjoiIiwidmFsdWVfcHJlc2V0IjoiIiwiaHRtbCI6InRleHQiLCJtYW5kYXRvcnkiOiIxIiwibWluX3NpemUiOiIiLCJtYXhfc2l6ZSI6IiIsImFkZF9jbGFzc2VzIjoiIiwiYWRkX3N0eWxlcyI6IiIsImFkZF9hdHRyIjoiIiwidm5fb25seV9udW1iZXIiOiIwIiwidm5fb25seV9sZXR0ZXJzIjoiMCIsInZuX3BhdHRlcm4iOiIiLCJ2bl9lcXVhbCI6IiIsImljb25fY2xhc3MiOiIiLCJpY29uX3NpemUiOiIiLCJpY29uX2NvbG9yIjoiIiwidGVybXMiOiIifSx7ImJzX2NsYXNzX2lkIjoiMTIiLCJuYW1lIjoiZW1haWwiLCJsYWJlbCI6IkVtYWlsIiwicGxhY2Vob2xkZXIiOiIiLCJ2YWx1ZSI6IiIsImh0bWwiOiJlbWFpbCIsIm1hbmRhdG9yeSI6IjEiLCJtaW5fc2l6ZSI6IiIsIm1heF9zaXplIjoiIiwiYWRkX2NsYXNzZXMiOiIiLCJhZGRfc3R5bGVzIjoiIiwiYWRkX2F0dHIiOiIiLCJ2bl9vbmx5X251bWJlciI6IjAiLCJ2bl9vbmx5X2xldHRlcnMiOiIwIiwidm5fcGF0dGVybiI6IjAifSx7ImJzX2NsYXNzX2lkIjoiMTIiLCJuYW1lIjoiUGhvbmUiLCJsYWJlbCI6IlBob25lIiwicGxhY2Vob2xkZXIiOiJOdW1iZXJzIE9ubHkiLCJ2YWx1ZSI6IiIsInZhbHVlX3ByZXNldCI6IiIsImh0bWwiOiJ0ZXh0IiwibWFuZGF0b3J5IjoiMCIsIm1pbl9zaXplIjoiIiwibWF4X3NpemUiOiIiLCJhZGRfY2xhc3NlcyI6IiIsImFkZF9zdHlsZXMiOiIiLCJhZGRfYXR0ciI6IiIsInZuX29ubHlfbnVtYmVyIjoiMCIsInZuX29ubHlfbGV0dGVycyI6IjAiLCJ2bl9wYXR0ZXJuIjoiXFxkKyIsInZuX2VxdWFsIjoiIiwiaWNvbl9jbGFzcyI6IiIsImljb25fc2l6ZSI6IiIsImljb25fY29sb3IiOiIiLCJ0ZXJtcyI6IiJ9LHsiYnNfY2xhc3NfaWQiOiIxMiIsIm5hbWUiOiJtZXNzYWdlIiwibGFiZWwiOiJNZXNzYWdlIiwicGxhY2Vob2xkZXIiOiIiLCJ2YWx1ZSI6IiIsImh0bWwiOiJ0ZXh0YXJlYSIsIm1hbmRhdG9yeSI6IjEiLCJtaW5fc2l6ZSI6IiIsIm1heF9zaXplIjoiIiwiYWRkX2NsYXNzZXMiOiIiLCJhZGRfc3R5bGVzIjoiIiwiYWRkX2F0dHIiOiIiLCJ2bl9vbmx5X251bWJlciI6IjAiLCJ2bl9vbmx5X2xldHRlcnMiOiIwIiwidm5fcGF0dGVybiI6IjAifSx7ImJzX2NsYXNzX2lkIjoiMTIiLCJuYW1lIjoiY2l0eXdpZGV0aXRsZSIsImxhYmVsIjoiIiwiaHRtbCI6InJlY2FwdGNoYSIsInRlcm1zIjoiIiwicmVjYXAtdGhlbWUiOiJsaWdodCIsInJlY2FwLXR5cGUiOiJhdWRpbyIsInJlY2FwLXNpemUiOiJjb21wYWN0In0seyJic19jbGFzc19pZCI6IjEyIiwibmFtZSI6InNlbmQiLCJsYWJlbCI6IlNlbmQiLCJodG1sIjoic3VibWl0IiwiYWRkX2NsYXNzZXMiOiIiLCJhZGRfc3R5bGVzIjoiIiwiYWRkX2F0dHIiOiIifV0sIm9wdHNfYXR0cnMiOnsiYmdfbnVtYmVyIjoiNCJ9fSwiaW1nX3ByZXZpZXciOiJiYXNlLWNvbnRhY3QuanBnIiwidmlld3MiOiIxNzg0NTQiLCJ1bmlxdWVfdmlld3MiOiI2ODY5NCIsImFjdGlvbnMiOiIxODUiLCJzb3J0X29yZGVyIjoiMSIsImlzX3BybyI6IjAiLCJhYl9pZCI6IjAiLCJkYXRlX2NyZWF0ZWQiOiIyMDE2LTA1LTAzIDIyOjAxOjAzIiwiaW1nX3ByZXZpZXdfdXJsIjoiaHR0cHM6XC9cL2NpdHl3aWRldGl0bGUuY29tXC93cC1jb250ZW50XC9wbHVnaW5zXC9jb250YWN0LWZvcm0tYnktc3Vwc3lzdGljXC9hc3NldHNcL2Zvcm1zXC9pbWdcL3ByZXZpZXdcL2Jhc2UtY29udGFjdC5qcGciLCJ2aWV3X2lkIjoiMTFfNTg1NTQ0Iiwidmlld19odG1sX2lkIjoiY3NwRm9ybVNoZWxsXzExXzU4NTU0NCIsImNvbm5lY3RfaGFzaCI6IjFhMmYxMzVhNWM1OTAwZmM3OTM5YTY2NDg4NWJhZmMzIn0=
For A Response In Five Minutes Or Less